Testimonials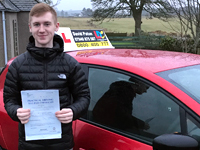 Josh Malcolmson
Wouldn't have passed if I hadn't changed instructor to David. He has helped me a great amount. Very good instructor would definitely recommend.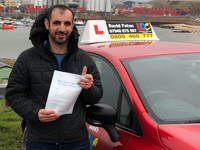 Djilali Seddaoui
I had a few driving lessons with David and he kept me right. I would say he is one of the best instructors I have been with and would recommend him as a very good instructor.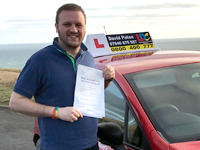 George Douglas
Passed 1st time
David is very calm and fully explains what instructions he requires you to follow. He made me feel very comfortable . Never made a fuss when doing something wrong, just told me to stop, reposition and try again. Having previously had two instructors in the past David was by far the most professional and I would highly recommend David to anyone.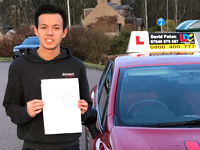 James Anderson
Passed 1st time
David was very friendly and nice. He has helped me so much to build my confidence. He is very patient and understanding. Couldn't thank him enough.
Call today on 07940 875587 or Email me to find out more
If you have any questions or to book lessons today, feel free to contact me